Who We Are at Fail Safe Truck Repair
Jeff Rodrigues is a sole proprietor and owner of Fail Safe Truck Repair.
Jeff attended the College of Alameda Heavy Duty Mechanic's program and holds a certification in the servicing of mobile air conditioners as well as Heavy Duty Air Brake
Since he can remember himself Jeff liked to tinker with mechanics.
At a young age Jeff was already servicing vehicles and was involved with various hobby projects. Jeff has also honed his welding skills by building his own airplane from scratch (and flew it himself!).
Jeff is an expert mechanic and an expert welder (a comment made by his friends and acquaintances)
Need Emergency Truck Repair in Union City?
Call (510) 331-2422
Any brand Anywhere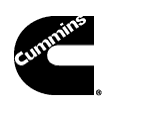 What Clients have to say:
Great mechanic. He replaced my front struts and control arms. I watched as he worked like an expert and did it in half the time the dealer qouted. He was very cheap. He did it cheaper than the dealer could. 5 stars. Highly recommended.
Tom
Great guy. He had the parts right on his truck and repaired my truck in no time at all. Thanks Jeff
Tim
Jeff was very pleasant and saved me tons of money by telling me that I did not need certain parts that I thought I needed. I expected my bill to be double what it actually was. I will recommended Jeff to all my friends with engines problems.
Ripper