Union City's best On or Off Site Semi Truck and Trailer Mobile Repair
Certified Heavy Truck Repair Mechanics available 24/7, 365 days a year.
My name is Jeff Rodrigues and I proudly own Fail Safe Truck Repair. My mission is to provide you the best mobile repair service you can expect at the lowest rates. I provide expert service wherever your truck is, whether at your facility, on the side of the road or in our garage. You need help. I need your business.
Your job is not to work on the trucks. Let me do my job, so that you can focus on your job. I will keep a regulal maintainence scheudle on your behalf so that you dont have to mark your calendar with service calls. I provide that service for you your vehicles will never be down, i have an hour and a half response time maximum
My convenient Union City area location puts me close to the major truck routes in Union City. Which means I can get to you quickly.
I focus on providing high-quality service and customer satisfaction - I will do everything I can to exceed your expectations.
Areas Covered:
100 miles radius around Union City, CA
Any brand Anywhere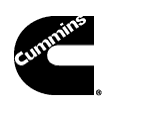 What Clients have to say:
Great mechanic. He replaced my front struts and control arms. I watched as he worked like an expert and did it in half the time the dealer qouted. He was very cheap. He did it cheaper than the dealer could. 5 stars. Highly recommended.
Tom
Great guy. He had the parts right on his truck and repaired my truck in no time at all. Thanks Jeff
Tim
Jeff was very pleasant and saved me tons of money by telling me that I did not need certain parts that I thought I needed. I expected my bill to be double what it actually was. I will recommended Jeff to all my friends with engines problems.
Ripper